Want More Out of Vacay?
We've got you covered. Join us and detox + reset + revitalize. Our Fierce Reset is a wellness retreat that combines yoga, spirituality, meditation and holistic health in a sustainable + luxe setting. Take a break from your busy life and awaken new levels of mind + body + spirit connection.
You don't have to be a yoga pro to join us! Fierce Clarity wellness retreats are for all levels and welcome all yoga practitioners. This weekend jumpstart provides an escape from daily life where we're consumed by stress. The Fierce Reset is a curated experience for you re-center and focus on yourself. Too often, we are overworked and fixated on external markers of success. We don't make ourselves a priority and don't take care of our bodies. It's time to go within and reconnect with what truly makes you happy.
This isn't a vacation where you'll spend each day hungover. This is a chance for you to get clear and join a community equally committed to finding balance. The Fierce Reset allows you to de-stress and detox from your negative patterns as we create positive change in your mind and body. An organic plant-based chef-prepared cuisine will fuel you while yoga and spa sessions release long-held tension. Empower yourself with our workshops and begin to design the life you truly wish to be living. Learn healthy habits to take with you long after the weekend ends. Discover how to identify your passions and integrate them into your life in a way that nourishes your spirit.
It's time to finally invest in yourself and we can't wait to see you! Click below to join us in Sedona!
PAST RETREATS
Our retreats are focused on igniting your wellness journey and always feature: • Luxe Accommodations + Onsite Spa • Daily Yoga + Meditation Classes • Empowerment Workshops • Plant-Based Meals • Daily Herbal Tea + Coffee • Group Activities • Down Time for Spa Services, Journaling, Personal Time, Nature Walks, etc
SEDONA, AZ | January 2018
Upon arriving at the resort we were welcomed with fresh juice and gifts. An amazing staff that was on-call at all times and views that were out of this world. I loved the workshop content and the yoga fundamentals! Getting one-on-one help with the poses and how they should feel was something I have not gotten in the 2-3 years that I have been practicing. Danielle did a great job of helping me unpack what was going on in my head and heart and truly rest my mental! I also learned that I can "live" on a plant based diet and proper portion sizes so that was a fun challenge for a few days! I loved that we had time for spa treatments and we got to go off the resort and explore as well! Thanks for putting on an awesome retreat and anticipating our needs!!
Danielle curated a special experience. The retreat location and the living accommodations made the trip a true getaway. A nice escape from the noise, obligations, and the day to day hustle. Her retreat schedule was structured, but not overly packed, which made for a relaxing and well-balanced trip. I was grateful for the opportunity and truly felt inspired!
I can't put this experience in words. It went above and beyond what I expected. I enjoyed doing yoga, the excellent plant-based food, and doing yoga with a phenomenal group of women. This was a life-changing experience that showed me how to use meditation in my daily life. I can't thank Danielle enough for being an excellent planner, instructor, and positive spirit. Namaste!
The Fierce Reset Retreat was utterly life-changing for me. It helped me realize how crucial it is to take time out for yourself – not just to "pamper yourself", but time to connect with your inner self. Getting away from your daily hustle and bustle in a beautiful place helps you to really reconnect or discover parts of yourself you have neglected for so long. I made great connections with amazingly beautiful souls and talented ladies. I've been on my own self-love/health journey for a bit over a year now and it is a breath of fresh air to meet and connect with like-minded individuals on a similar journey. I felt alone for so long and now I feel connected, not just to others, but to my inner self! It's all thanks to allowing myself to take a chance and travel to a place I wouldn't have normally gone, all alone, and to force myself out of my comfort zone.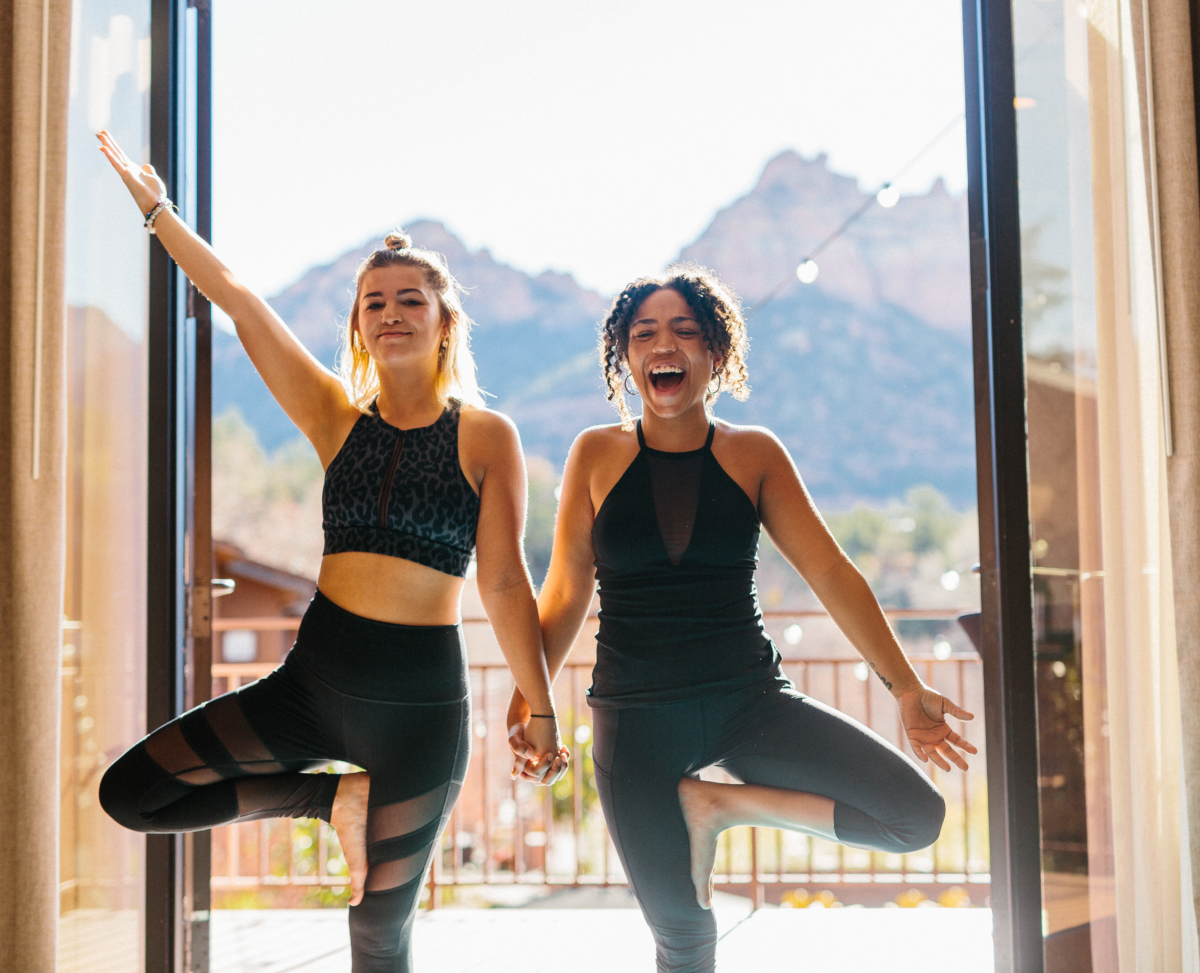 What are you waiting for?
Click below to reset + revitalize with us in paradise!