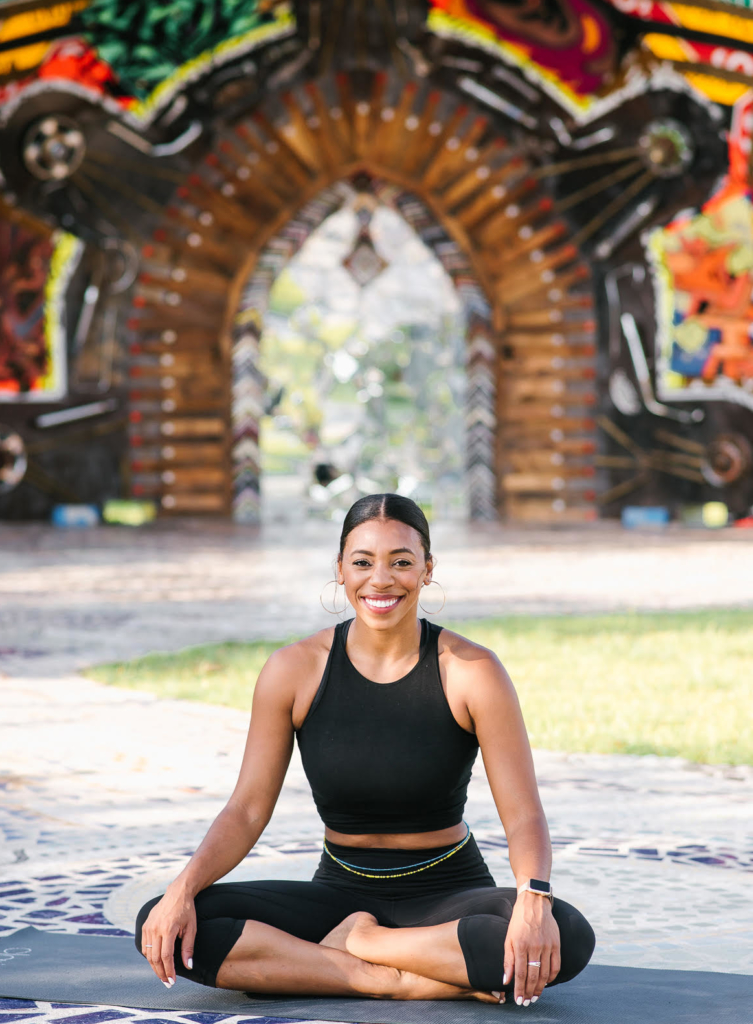 Dr. Danielle Richardson is an optometrist + yoga teacher + wellness entrepreneur. She takes a holistic approach to wellness in her own life and is passionate about sharing these tools and practices with others. She has hosted corporate yoga classes, international wellness retreats, and empowerment workshops that introduce mindful and health-conscious living to a new audience.
Dr. Richardson is a graduate of Indiana University and holds the degrees of Bachelor of Science in Biology and Doctor of Optometry. Additionally, she is a registered yoga teacher and completed her certification under Robert Boustany, an international yoga instructor of 40+ years renowned for his knowledge of anatomy, energetics, & creation of the Pralaya yoga system. Dr. Richardson's science background and yogic studies blend together to create her unique approach to total wellness of the mind + body + soul. Prior to focusing on yoga, Dr. Richardson was an IU cheerleader and taught as a cheer instructor for 7 years which ignited her love of sharing, teaching, and empowering others.
If you're interested in working with Dr. Richardson, please shoot an email to info@fierceclarity.com!